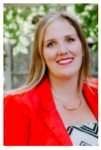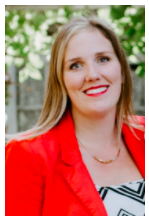 Ashley Colby: Subsistence Agriculture in the US: Reconnecting to Work, Nature and Community
Monday 10/26 10-11am ET
https://asu.zoom.us/webinar/register/WN_8pTd6vyZQzubg3yf4v20Rg
To date, researchers interested in alternative food networks have often overlooked the somewhat hidden, unorganized population of household food producers. Subsistence Agriculture in the US fills this gap in the existing literature by examining the lived experiences of people taking part in subsistence food production. Over the course of the book, Colby draws on accounts from a broad and diverse network of people who are hunting, fishing, gardening, keeping livestock and gathering and looks in depth at the way in which these practical actions have transformed their relationship to labor and land. She also explores the broader implications of this pro-environmental activity for social change and sustainable futures. With a combination of rigorous academic investigation and engagement with pressing social issues, this book will be of great interest to scholars of sustainable consumption, environmental sociology and social movements.
Ashley Colby, PhD is interested in the myriad creative ways in which people are innovating in face of the failures of late capitalism and ecological disaster. She is based in Uruguay, where she has recently founded Rizoma Field School for experiential learning in sustainability.
This research is published as a part of the SCORAI Routledge book series:
https://www.routledge.com/Subsistence-Agriculture-in-the-US-Reconnecting-to-Work-Nature-and-Community/Colby/p/book/9780367458720 (September 2020)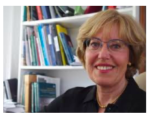 Halina Brown: Multi-stakeholder collaboration toward climate action: A great idea and a complicated reality
Monday 11/16 10-11am ET
https://asu.zoom.us/webinar/register/WN_8pTd6vyZQzubg3yf4v20Rg
There is a wide agreement, and even exhortations, that civil society and municipal government need to collaborate in planning for climate action and for implementing it. In this webinar I will talk about such a collaboration, and what it takes to make it work. My story derives from my own work in Newton, Massachusetts, a well-to-do suburban city of 90,000 outside Boston.
I am a Chairperson of Newton Citizens Commission on Energy, a quasi-independent nine-member advisory group to the Mayor and the City Council, the members of which are appointed by the City Council. Many of our members (including myself) are also climate activists, deeply engaged with civil society organizations in our city. In 2019 we developed a climate action plan for Newton and since then have been working with the municipality and grassroots organizations on its implementation. This work includes technical analysis, research, planning, testifying, strategizing, politicking, diplomacy, and often a struggle in addressing conflicts and competing objectives. This webinar will describe the Newton experience and critically evaluate the idea of collaborative climate action.
Halina S. Brown is a Professor Emerita Clark University and serves Chairperson of Newton Citizens Commission on Energy. She is a co-founder and Executive Board Member of SCORAI.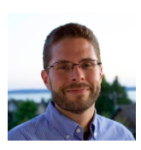 Gene Homicki: Can the radical reuse of products reduce consumption, waste, and even inequity?
Monday 9/28 10-11am ET
https://www.youtube.com/watch?v=yDTW0av7exw
This webinar provides an overview of how innovative organizations across multiple sectors are using the myTurn.com platform to implement product lending, rental, and subscription services to enable sustainable forms of product usage through reuse and sharing.
While a recent report from the UN Resource Panel found that "adopting value retention processes [like reuse] can reduce greenhouse gas emissions in some sectors 79 to 99percent," verifying that real-world product subscription, sharing, and other reuse services do actually lead to improved environmental and social indicators is critically important.
Challenges and opportunities to conduct research with real-world usage data of products that would normally be owned by one person, but are instead are used by tens to hundreds, will be presented to the SCORAI community. The myTurn team is looking to spur research to help answer questions like:
• Can convenient and affordable access to tools and other products reduce experienced inequity?
• How do the social and environmental impacts (including GHG emissions) of local place-based reuse programs compare to regional or national services?
• What are the key aspects in the design or product subscription systems that most increase reuse and reduce GHG emissions?
• What public policies can be enacted to accelerate the move toward reuse, more circular economic models, and a real sharing economy?
Gene W. Homicki, the CEO and Co-founder of myTurn.com, pbc., is a practitioner in the collaborative consumption and product reuse space. He combines his passion for sustainability with his background in technology and innovation to implement scalable solutions for the common good. His company, myTurn.com, pbc is a for-profit, public benefit corporation (legal B-Corp) that offers a platform powering innovative services that are increasing reuse, sharing, and access to products—while simultaneously reducing consumption and waste.