A modest request for a contribution to SCORAI
Dear all,
SCORAI is a shoestring operation. Towards the end of the year, our funds are running low.
We need your support in order to keep the lights on in our virtual space.
We are an organization ran entirely by volunteers, but we have basic expenses for maintaining the listserv, the website, the Newsletter, and activating the Twitter account.….. We thank Liz, Josh, Ashley, and Robert for their work on these.
We are in the process of organizing our next international conference in 2023.
$50 (or a little more) for SCORAI is not a big sacrifice if you consider that all you have to give up is an acquisition of a towel warmer for $130 at Sharper Image or the $80 cordless power salt and pepper mills with LED illumination.
Without You, There Is No SCORAI – SCORAI
Thank you! Your Board: Ashley, Ginnie, Halina, Liz, Philip, Valerie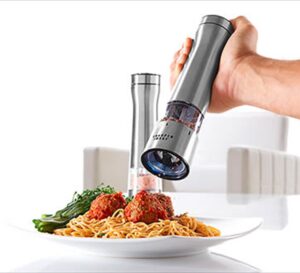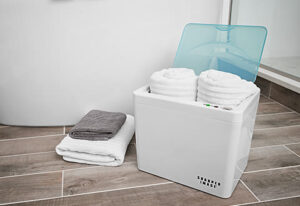 ---
ICYMI – In Case You Missed It
This blog collects responses from an interesting thread on the listserv
Does individual action have a role to play in changing the system of consumption?
Listserv thread initiated by Venessa Timmer October-November 2021 in response to a questionnaire on whether people are willing to change their lifestyles
www.theguardian.com/environment/2021/nov/07/few-willing-to-change-lifestyle-climate-survey
Citizens are alarmed by the climate crisis, but most believe they are already doing more to preserve the planet than anyone else, including their government, and few are willing to make significant lifestyle changes. Widespread awareness of the importance of the climate crisis has yet to be coupled with a proportionate willingness to act. Respondents to an international survey were lukewarm about doing more themselves, citing a wide range of reasons. Most (76%) of those surveyed across 10 countries said they would accept stricter environmental rules and regulations, but almost half (46%) felt that there was no real need for them to change their personal habits. Only 51% said they would definitely take individual climate action, with 14% saying they would definitely not and 35% torn. People in Poland and Singapore (56%) were the most willing to act, and in Germany (44%) and the Netherlands (37%) the least. The most common reasons given for not being willing to do more for the planet were "I feel proud of what I am currently doing" (74%), "There isn't agreement among experts on the best solutions" (72%), and "I need more resources and equipment from public authorities" (69%). Other reasons for not wanting to do more included "I can't afford to make those efforts" (60%), "I lack information and guidance on what to do" (55%), "I don't think individual efforts can really have an impact" (39%), "I believe environmental threats are overestimated" (35%) and "I don't have the headspace to think about it" (33%).
---
SCORAI Webinars Fall 2021
Recordings
All webinars will be recorded and published
on the website
afterwards.
SCORAI continues to organize monthly webinars. From now on, registration is no longer necessary; the zoom link suffices to connect. We will operate in zoom call format; so all participants can see each other; and questions are more easily moderated. We hope this will also reinforce the social function of these webinars, i.e. SCORAI members meeting each other remotely.
Zoom link us02web.zoom.us/j/84479624608?pwd=MXl4VHpLTllLT3Qrdll0MXBaR3VVZz09
Pass Code 950206
We will send reminders as before, one day and one hour before the webinar begins.
Program (Mondays 10-11 am ET)
September 20: Neal Gorenflo (Recording)
November 15: Lewis Akenji (Recording)
December 13: Arnim Wiek
December 13:
Arnim Wiek, Arizona State University: The Cooperative Business Model for Sustainable Production and Consumption
Activists, scholars, politicians, entrepreneurs, and citizens express widespread concerns about unsustainable patterns of contemporary production and consumption, ranging from climate change and contamination to public health hazards and social injustices. In search of alternatives to the status quo, there is growing interest in sustainable business practices and models, including the cooperative business model. This talk provides an introduction into cooperative businesses, including worker and consumer cooperatives, and assesses opportunities and limitations for supporting sustainable production and consumption. Illustrative examples draw on multiple years of research and training for developing sustainable cooperative food businesses in Arizona.
Bio
Arnim Wiek is professor in the School of Sustainability and director of the Sustainable Food Economy Lab at Arizona State University. He also holds guest professorships at Leuphana University of Lüneburg and the University of Freiburg. His team conducts solution-oriented research on sustainable business practices and models, including cooperative businesses and benefit corporations, as well as sustainable entrepreneurial ecosystems and alternative economic development approaches. The topical focus in on food businesses and economies. The team's projects are conducted in collaboration with entrepreneurs, government agencies, non-profit organizations, and other stakeholders. Courses and training programs the team offers are oriented towards the key competencies in sustainability and adopt an experiential, project-based pedagogy.