The SCORAI Board is very happy to announce two new Board members: Liz Allen and Ashley Colby.
In the last few months they have already functioned as members of the Board; and now it is official!
We all know and appreciate Liz for her work as conference manager of the recent SCORAI conference; and we know Ashley from her frequent interventions at the listserv and her seminar last week to introduce her new book.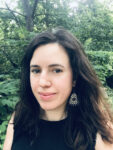 Liz Allen, PhD, is a Postdoctoral Research Associate at Northeastern University's Global Resilience Institute. Her research focuses on applying a sociotechnical systems perspective to study sustainability and social justice implications of the sharing economy, energy system transitions, and climate change adaptation. Liz holds a PhD in Environmental and Natural Resource Sciences from Washington State University (2016). Her doctoral research explored approaches to stakeholder engagement in regional climate change impacts modeling and analyzed how environmental models are used in land use planning. Her community engagement work centers on collaborative system dynamics modeling and regional climate resilience planning.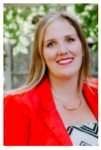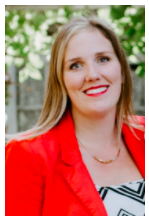 Ashley Colby, Ph.D., Ashley Colby earned her PhD focusing on environmental sociology from Washington State University in 2018. Ashley's book is on subsistence food production as a potentially revolutionary act that could help in the development of a future sustainable society. Ashley got her MA in sociology at WSU in 2013, and her BA in Cinema and Media Studies at the University of Chicago in 2007. She has travelled to over 30 countries on 5 continents. Ashley is currently interested in and passionate about the myriad creative ways in which people are forming new social worlds in resistance to the failures of late capitalism and resultant climate disasters. As a qualitative researcher she tends to focus on the informal spaces of innovation. She is currently pursuing research projects based in Uruguay, where she has recently founded Rizoma Field School for experiential learning on the area of sustainability and agroecology.
2020 Webinar Series
December 14, 2020, 10-11am ET: Giorgos Kallis: The Case for Degrowth
The relentless pursuit of economic growth is the defining characteristic of contemporary societies. Yet it benefits few and demands monstrous social and ecological sacrifice. Is there a viable alternative? How can we halt the endless quest to grow global production and consumption and instead secure socio-ecological conditions that support lives worth living for all? In this presentation, leading expert Giorgos Kallis makes the case for degrowth – living well with less, by living differently, prioritizing wellbeing, equity and sustainability. Drawing on emerging initiatives and enduring traditions around the world, he advances a radical degrowth vision and outline policies to shape work and care, income and investment that avoid exploitative and unsustainable practices. Degrowth, he argues, can be achieved through transformative strategies that allow societies to slow down by design, not disaster.
Giorgos Kallis is an ecological economist, political ecologist, and Catalan Institution for Research and Advanced Studies (ICREA) Professor at the Institute of Environmental Science and Technology, Barcelona. He is the author of 'Limits' (Stanford University Press, 2019) and 'The Case for Degrowth' (Polity Press, 2020). His research is motivated by a quest to cross conceptual divides between the social and the natural domains, with particular focus on the political-economic roots of environmental degradation and its uneven distribution along lines of power, income, and class. His current work explores the hypothesis of sustainable degrowth as a solution to the dual economic and ecological crisis. He was previously a Marie Curie Fellow at the Energy and Resources group at UC Berkeley, and he holds a PhD in Environmental Policy from the University of the Aegean, an MSc in Economics from Universitat Pompeu Fabra, and an MSc in Environmental Engineering and a Bachelors in Chemistry from Imperial College, London.
January 25, 2021, 10-11am ET: Josh Alpert: Sustainable Consumption and Climate Leadership for Cities
Description will follow soon.
February 22, 2021, 10-11am ET: Halina Brown: Multi-Stakeholder Collaboration Toward Climate Action
Description will follow soon.
4th International Conference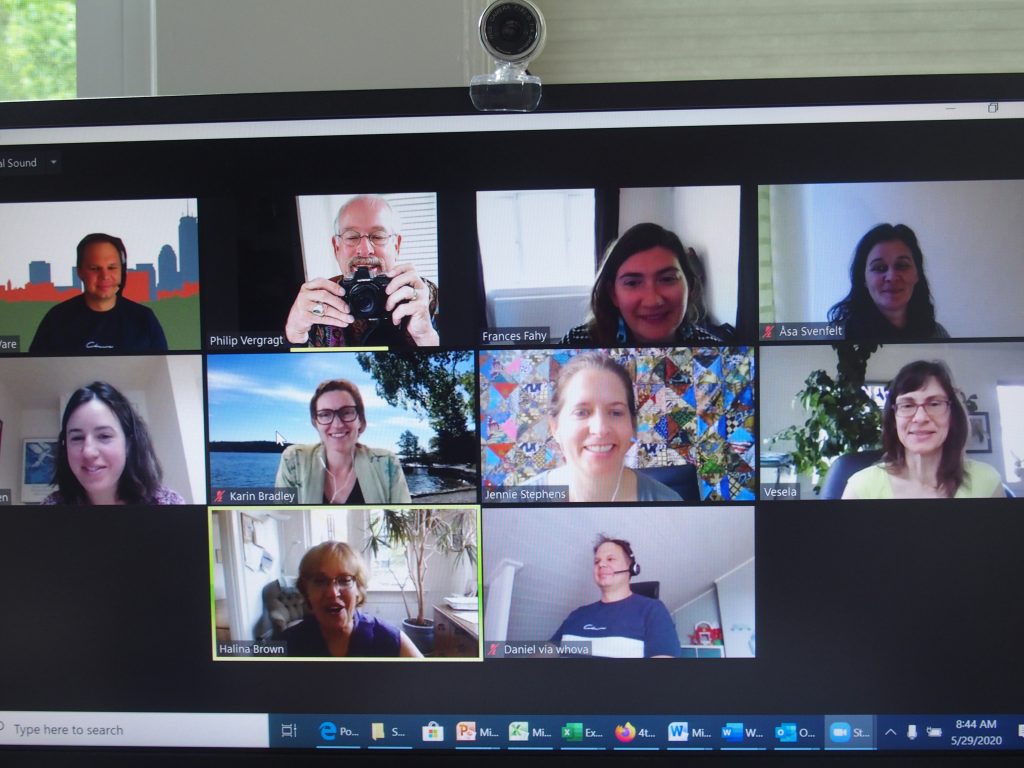 SCORAI concluded its 4th International conference June 10-12, which was completely virtual. According to initial reactions the conference was a great success. A survey is being conducted.
350 people from 33 countries registered and over one hundred new Twitter Followers for @SCORAI_org joined the proceedings. The conference included:
53 parallel sessions

153 paper presentations

20 Poster Presentations

and 7 keynote speakers.
The presentations of the keynote speakers are posted on the SCORAI website (see below). A selection of other presentations and sessions will be posted on the website in the coming weeks and months.
We are greatly indebted to the conference co-chairs, Jennie Stephens and Frances Fahy, and other members of the organizing committee; the logistics manager Liz Allen; the technical manager Daniel Vare; the International Review Panel; the SCORAI Advisory Board, and the many volunteers from Northeastern University in Boston and KTH Royal Institute of Technology in Stockholm.
Keynotes
First day: Welcome & Keynote Integrating Social Justice in Sustainable Consumption Studies: Esteban Kelly and Sherilyn MacGregor
Second day: Consumption in an Urbanizing World: Anna Coote, Arnold Tukker, Emily Kawano
Third day: The Path Forward: Barbara Muraca and Peter Victor
Selected Session Presentations