SCORAI has established in April 2019 a new Advisory Board whose members will advise the Executive Board on issues of strategy and policy; scroll down to see their bios.
Founding Board members
Maurie Cohen, NJIT
Jeffrey Barber, Integrated Strategy Forum
John Stutz, Tellus Institute
Philip Vergragt, Tellus Institute
Halina Brown, Clark University
Former Board members
Anders Hayden
Emily Kennedy
Daniel Fischer
Josh Alpert, C40
Manisha Anantharaman
Current Board members
Executive Board
Liz Allen
Valerie Brachya
Halina Szejnwald Brown
Ashley Colby
Philip J. Vergragt
Advisory Board
Manisha Anantharaman
Erik Assadourian
John R. Ehrenfeld
Daniel Fischer
Neal Gorenflo
John de Graaf
Anders Hayden
Giorgos Kallis
Ashish Kothari
Kate Power
Marlyne Sahakian
Juliet Schor
Gus Speth
Vanessa Timmer
Our Executive Board
Liz Allen, Postdoctoral Research Associate at Northeastern University's Global Resilience Institute
Liz Allen, PhD, is a Postdoctoral Research Associate at Northeastern University's Global Resilience Institute. Her research focuses on applying a sociotechnical systems perspective to study sustainability and social justice implications of the sharing economy, energy system transitions, and climate change adaptation. Liz holds a PhD in Environmental and Natural Resource Sciences from Washington State University (2016). Her doctoral research explored approaches to stakeholder engagement in regional climate change impacts modeling and analyzed how environmental models are used in land use planning. Her community engagement work centers on collaborative system dynamics modeling and regional climate resilience planning.

Valerie Brachya, Tel Aviv University
Valerie Brachya is an urban planner by education, a former Deputy Director General at the Ministry of Environmental Protection in Israel, and one of its intellectual founders. She has represented Israel on sustainability matters for decades, and spearheaded environmental planning in Israel. Ms. Brachya is also a former Director of the Center for Environmental Policy at the Jerusalem Institute for Policy and Research, and a founder of SCORAI Israel. This spring, Valerie co-authored, with Fabian Echegaray, Philip Vergragt and Lei Zhang, a book "Sustainable Lifestyles after Covid-19" in the SCORAI series Studies in Sustainable Consumption. She lectures on Sustainability Policy at Tel Aviv University.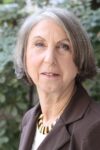 Halina Szejnwald Brown, Clark University
Halina Szejnwald Brown is Professor Emerita of Environmental Science and Policy at Clark University, a Fellow at Tellus Institute, and co-founder and board member of Sustainable Consumption Research and Action Initiative (SCORAI). With a doctoral degree in chemistry and toxicology, during the 1980s she directed the environmental health policy at the Massachusetts Department of Environmental Protection. Brown's research and teaching covered numerous areas: risk assessment of environmental pollutants, environmental health policy, corporate environmental management, sustainability reporting, technological innovation, and socio-technical transitions. During the past decade she has been investigating the phenomenon of consumer society: its origins, structure, functioning, and politics; and pathways toward more sustainable lifestyles. Brown is a fellow of the International Society for Risk Analysis, a fellow of the American Association for the Advancement of Science, and a recipient of Lifetime Achievement Award from American Environmental Health and Science Foundation. Brown is a Chairperson of Citizens Commission on Energy in her home city of Newton, Massachusetts. She authored dozens of articles and four books.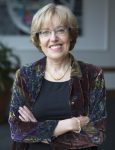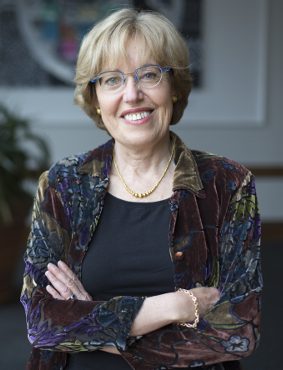 Ashley Colby, Rizoma Field School
Ashley Colby, Ph.D., Ashley Colby earned her PhD focusing on environmental sociology from Washington State University in 2018. Ashley's book is on subsistence food production as a potentially revolutionary act that could help in the development of a future sustainable society. Ashley got her MA in sociology at WSU in 2013, and her BA in Cinema and Media Studies at the University of Chicago in 2007. She has travelled to over 30 countries on 5 continents. Ashley is currently interested in and passionate about the myriad creative ways in which people are forming new social worlds in resistance to the failures of late capitalism and resultant climate disasters. As a qualitative researcher she tends to focus on the informal spaces of innovation. She is currently pursuing research projects based in Uruguay, where she has recently founded Rizoma Field School for experiential learning on the area of sustainability and agroecology.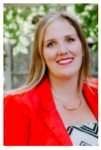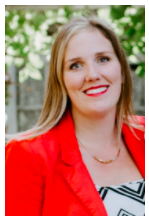 Philip J. Vergragt, Clark University
Philip J Vergragt PhD is a Professor Emeritus of Technology Assessment at Delft University of Technology, The Netherlands; and a Research Professor at Marsh Institute, Clark University, Worcester, MA. He has co-authored more than 100 scientific publications and four books.
His main research interests are visioning and backcasting; sustainable technological and social innovations in transportation, energy, and housing; grassroots innovations; socio-technical transitions; sustainable consumption and production; sustainable cities; and technology assessment of emerging technologies. In the 1990s he was a Board member of the Greening of Industry network. Since 2008 he is a Founding Executive Board member of SCORAI, the North American Sustainable Consumption and Action Initiative; in 2011 he was a co-founder of GRF-SPaC, the Global Research Forum on Sustainable Production and Consumption. Since 2016 he is a member of the Coordinating Committee, now Steering Committee of the KAN SSCP, the Future Earth Knowledge Action Network on Systems of Sustainable Consumption and Production.
Philip obtained a PhD in Chemistry from the University of Leiden, The Netherlands, in 1976.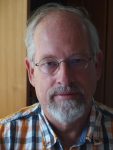 Advisory Board
Manisha Anantharaman, Saint Mary's College
Manisha Anantharaman is an Assistant Professor of Justice, Community and Leadership at Saint Mary's College of California, USA, where she is also affiliated with the Global and Regional Studies and Earth and Environmental Science programs. She is currently serving as the Alba Viotto Invited Professor in Sociology at the University of Geneva. A multidisciplinary problem-driven social scientist, she studies the potential for, pathways to, and politics of socially-just urban sustainability transitions, applying participatory and ethnographic methodologies. Her commitment to critical sustainability research emerges from and informs her community-engaged research praxis, enacted primarily through her work with Hasirudala, a waste-picker cooperative in Bangalore, India. She received her PhD from the Department of Environmental Science Policy and Management at the University of California Berkeley (2015), before which she worked as a program officer at the Ashoka Trust for Research in Ecology and the Environment, India. Manisha also has a Masters' in Biology from the University of Oxford, UK, where she was an Inlaks scholar. You can read more about her research and teaching at www.manishaanantharaman.com.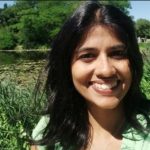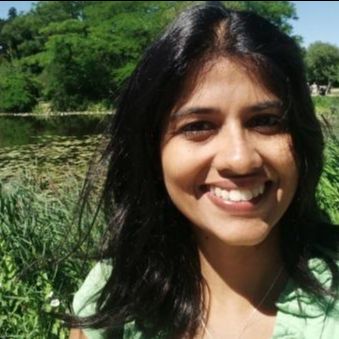 Erik Assadourian
Erik Assadourian is a Senior Fellow with the Worldwatch Institute. During his 17 years with Worldwatch, Erik directed two editions of Vital Signs and five editions of State of the World, including the 2017 edition: EarthEd: Rethinking Education on a Changing Planet, the 2013 edition: Is Sustainability Still Possible? and the 2010 edition: Transforming Cultures: From Consumerism to Sustainability.
Erik also designed Catan: Oil Springs, an eco-educational scenario for the popular board game The Settlers of Catan. And he created Yardfarmers, a reality TV show that would follow six Millennial Americans as they exit the consumer economy to live with their parents and become sufficiency farmers. Erik is also an adjunct professor at Goucher College in their Environmental Studies Master's program.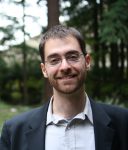 John R. Ehrenfeld
Dr. John R. Ehrenfeld returned to his alma mater, MIT, in 1985 after a long career in the environmental field, and retired in 2000 as the Director of the MIT Program on Technology, Business, and Environment. Following that, he served until 2009 as Executive Director of the International Society for Industrial Ecology, guiding its development from its founding in 2000. He is the author of The Right Way to Flourish: Reconnecting with the Real World (2019), Sustainability by Design: A Subversive Strategy for Transforming our Consumer Culture (2008), and Flourish: A Frank Conversion about Sustainability (2013, with Andrew Hoffman). In October 1999, the World Resources Institute honored him with their first lifetime achievement award for his academic accomplishments in the field of business and environment. He received the Founders' Award for Distinguished Service from the Academy of Management's Organization and Natural Environment Division in August 2000. He is an editor of the Journal of Industrial Ecology. He holds a B. S. and Sc. D. in Chemical Engineering from MIT, and is author or co-author of over 200 papers, books, reports, and other publications.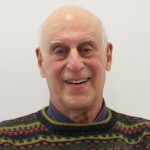 Daniel Fischer, Arizona State University
Daniel Fischer is an Associate Professor for Consumer Communication and Sustainability at the Strategic Communication Group (COM) at Wageningen University and Research. Between 2018 and 2021 he served on the Executive Board of SCORAI. Daniel's research explores how more sustainable ways of living and consuming can be facilitated through communication and learning. He uses inter- and transdisciplinary approaches to understand how consumption patterns evolve and change over time and in different cultural settings, and what role communication processes play in this. Daniel's strong interest is in intervention research. In recent research projects with my SuCo2 research group, he studied how innovative practices like mindfulness, storytelling, or citizen science can disrupt consumption routines and increase reflexivity in individuals. His work in Sustainable Consumption Communication aims, in an educational tradition, to empower people to re-shape their relationships with the consumer societies into which they have been born, encultured and socialized in the industrialized world.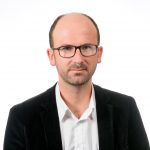 Neal Gorenflo, Shareable
Neal Gorenflo is the co-founder and Executive Director of Shareable, an award-winning nonprofit news outlet and global action network covering the latest innovations in resource sharing, solidarity economy, and urban commons. He's a speaker, author, and consultant in these and related areas. He's the editor of multiple books including Shareable's latest, "Sharing Cities: Activating the Urban Commons." As a sharing movement pioneer, he advises leaders around the world on how to meet their goals through sharing. This has included work with Seoul Metropolitan Government, the city of San Francisco, the Sharing Economy Association of Japan, and more. Not surprisingly, Neal is an avid sharer whose year of sharing life experiment was covered by FastCompany, Sunset, and 7×7 magazines. As a social entrepreneur, Neal's timely call to action is simple and systemic: let's share!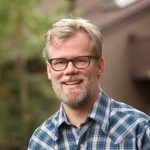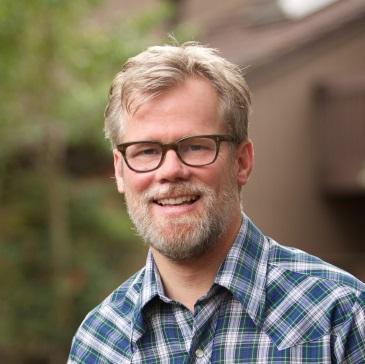 John de Graaf
John de Graaf is a filmmaker, author, public speaker and activist.  He has produced more than 40 films.  He co-produced and co-wrote the popular films and books, AFFLUENZA and WHAT'S THE ECONOMY FOR, ANYWAY?  He co-founded Take Back Your Time, the Happiness Alliance and his current project, And Beauty for All.  He has taught at the Evergreen State College, has spoken at SCORAI conferences in Vancouver, BC and Worcester, MA, and has been an adviser to the government of Bhutan.  He serves on the board of Earth Island Institute, is a Fellow of the Academy of Leisure Sciences of the US and Canada, a member of the Balaton Group and an Outstanding Alumnus of the University of Wisconsin-Superior. He is currently working on a film about how Vallejo, CA may become a model for the Green New Deal. He lives in Seattle.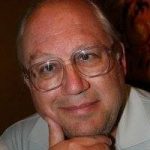 Anders Hayden, Dalhousie University
Anders Hayden is Associate Professor in the Department of Political Science and College of Sustainability at Dalhousie University in Halifax, Canada. He is particularly interested in the evolving balance between efforts to promote ecological modernization ("green growth") and sufficiency-based challenges to the endless growth of production and consumption. He has written on efforts to promote "green growth" in Canada, Britain, and the European Union. His interest in the sufficiency approach has included examination of policies and initiatives to reduce hours of work as well as research on Bhutan, a country that has established Gross National Happiness, rather than Gross National Product, as its overriding goal. He is currently involved in research on the political and policy impacts of alternative measures of wellbeing and prosperity (i.e. "beyond GDP" measurement). He is the author of two books: When Green Growth Is Not Enough: Climate Change, Ecological Modernization, and Sufficiency (McGill-Queen's University Press, 2014) and Sharing the Work, Sparing the Planet: Work Time, Consumption & Ecology (Zed Books / Between the Lines, 1999).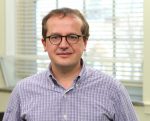 Giorgos Kallis, Universitat Autònoma de Barcelona
Giorgos Kallis is an environmental scientist working on ecological economics and political ecology. Before coming to Barcelona, he was a Marie Curie International Fellow at the Energy and Resources Group of the University of California at Berkeley. Giorgos holds a PhD in Environmental Policy and Planning from the University of the Aegean in Greece, a Masters in Economics from Universitat Pompeu Fabra, and a Masters in Environmental Engineering and a Bachelors in Chemistry from Imperial College, London.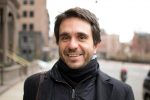 Ashish Kothari
Founder-member of Indian environmental group Kalpavriksh, Ashish has taught at the Indian Institute of Public Administration, coordinated India's National Biodiversity Strategy and Action Plan process, served on Greenpeace International and India Boards, helped initiate the global ICCA Consortium, and chaired an IUCN network dealing with protected areas and communities. Ashish has (co)authored or (co)edited over 30 books, and helps coordinate the Vikalp Sangam and Radical Ecological Democracy processes in search of alternative well-being pathways to globalized development. His latest books are Churning the Earth: Making of Global India (with Aseem Shrivastava) and Alternative Futures: India Unshackled (ed., with KJ Joy).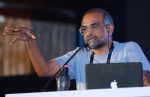 Kate Power
Kate is an expert in sustainable consumption and behaviour change, with a Master's degree in gender, anthropology and development, and 20 years´ experience in the non-profit sector as a campaigner, researcher and knowledge broker. Kate has held positions at (inter alia) KR Foundation, Copenhagen Resource Institute, Copenhagen Business School and Greenpeace International. As a sustainable consumption consultant, Kate´s clients have included the European Environment Agency, European Commission, and Nordic Council of Ministers.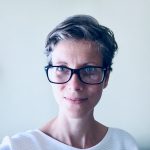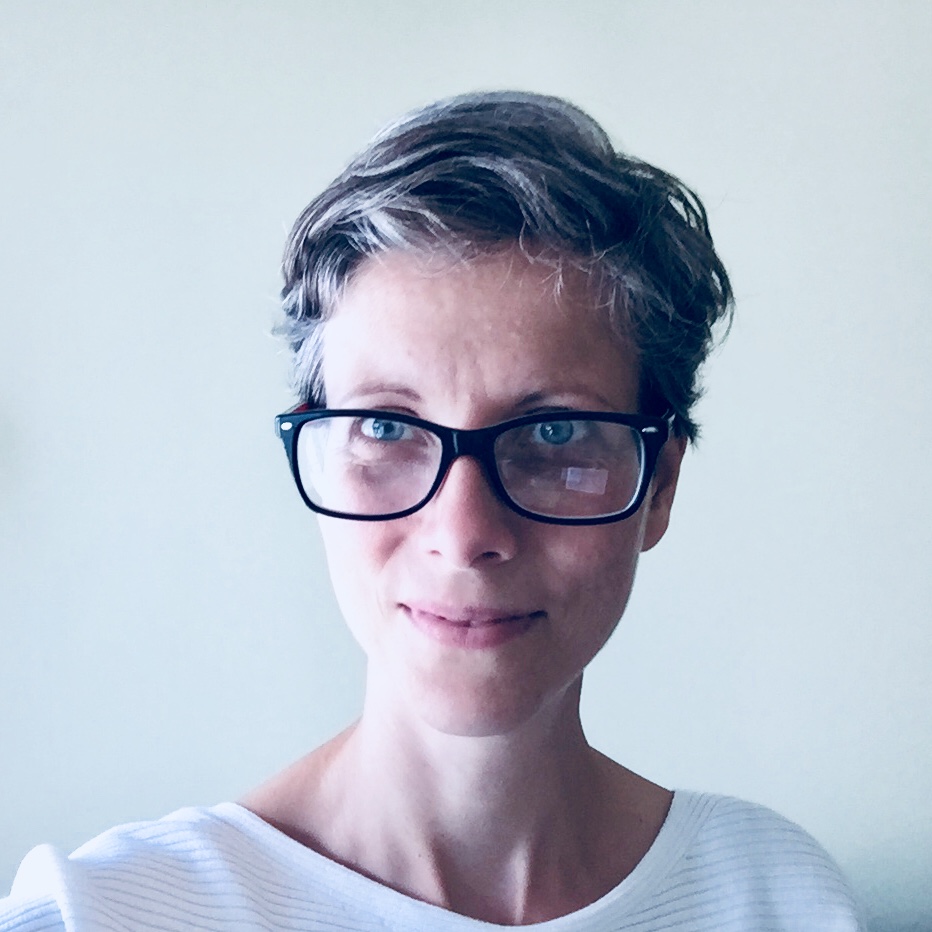 Marlyne Sahakian, University of Geneva
Marlyne Sahakian is Assistant Professor of Sociology at the University of Geneva, where she brings a sociological lens to consumption studies and sustainability. She gained a PhD in Development Studies from the Graduate Institute (2011), and co-founded SCORAI Europe in 2012 – a network for sustainable consumption research and action. Her research interest is in understanding everyday practices in relation to environmental promotion, social equity and social change. She coordinates research projects on household energy and food consumption, and wellbeing, working with interdisciplinary teams – and often focused on the cities of South and Southeast Asia. She publishes in journals related to sociology, sustainability, and community development. Her books include Keeping Cool in Southeast Asia: energy consumption and urban air-conditioning (Palgrave Macmillan, 2014) and Food Consumption in the City: Practices and patterns in urban Asia and the Pacific (Routledge Studies in Food, Society & the Environment, 2016).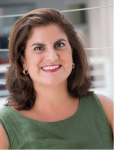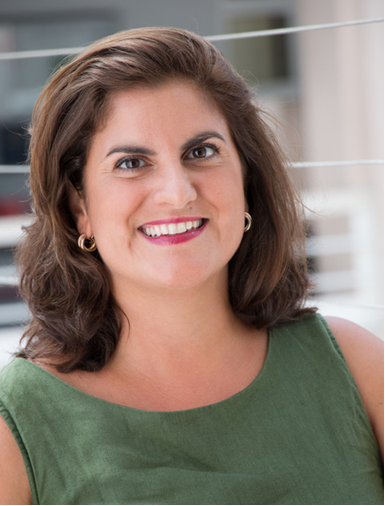 Juliet Schor, Boston College
Juliet Schor is an economist and sociologist at Boston College. Her books include the New York Times best-seller, The Overworked American, The Overspent American, Sustainable Lifestyles and the Quest for Plenitude, and True Wealth. Schor has written extensively on issues of working time, consumption and environmental sustainability, including a series of papers on the structural determinants of carbon emissions. Since 2011 Schor has been studying the "sharing economy," including both large platforms and smaller community initiatives. Schor is a former Guggenheim Fellow, Radcliffe Fellow, and Brookings Institution fellow, and in 2014 she received the American Sociological Association's award for Public Understanding of Sociology.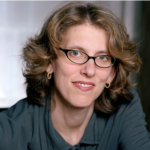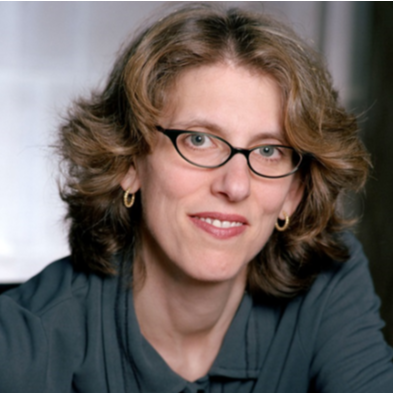 Gus Speth
Gus Speth served on the faculty of the Vermont Law School as Professor of Law from 2010 to 2015. He now serves as a Fellow at the Tellus Institute, the Democracy Collaborative and the Vermont Law School. He is Co-Chair of the Next System Project at the Democracy Collaborative.
In 2009 he completed his decade-long tenure as Dean, Yale School of Forestry and Environmental Studies. From 1993 to 1999, Gus Speth was Administrator of the United Nations Development Programme and chair of the UN Development Group. Prior to his service at the UN, he was founder and president of the World Resources Institute; professor of law at Georgetown University; chairman of the U.S. Council on Environmental Quality (Carter Administration); and senior attorney and cofounder, Natural Resources Defense Council. He is the author, co-author or editor of seven books.
He graduated summa cum laude from Yale University in 1964 with a BA in Political Science, and subsequently earned a MLitt in Economics from Oxford University in 1966 as a Rhodes Scholar and his JD from the Yale Law School in 1969. After law school, he served as law clerk to Supreme Court Justice Hugo L. Black. Speth and his wife Cameron split their time between central Vermont and coastal South Carolina.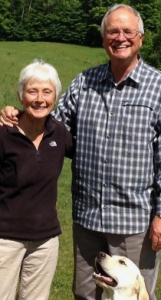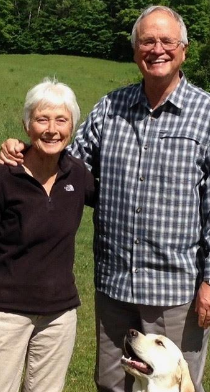 Vanessa Timmer, One Earth
Dr. Vanessa Timmer is the Executive Director of One Earth, a Vancouver, Canada-based environmental 'think and do tank' creating and imagining sustainable ways of living in cities and around the world. One Earth collaborates with partners to transform how people live their lives – what they need, what they consume and produce, and what they aspire to – enabling everyone to live good quality of lives within their fair share of our planet's resources. Vanessa is also a Senior Research Fellow at Utrecht University with Pathways to Sustainability, the Urban Futures Studio, and the Copernicus Institute of Sustainable Development. She holds a Doctorate and studied at Queen's University, Oxford, UBC and Harvard. Vanessa sits on the Multi-stakeholder Advisory Committee for the United Nations 10YFP Sustainable Lifestyles Programme. In Canada, she is a Board member of the National Zero Waste Council and of the Vancouver Foundation Partnership Committee. She received the 2018 YWCA Women of Distinction Award in Environmental Sustainability.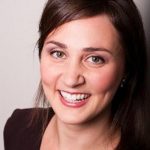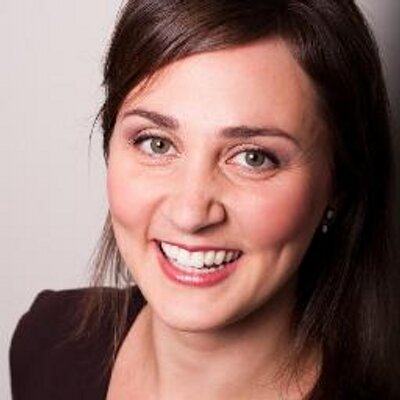 ---
Newsletter editors
Joshua Lee, Northeastern University
Editor of the monthly SCORAI newsletter.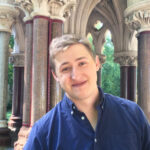 Gary Goggins, NUI Galway
Editor of the SCORAI Europe Newsletter.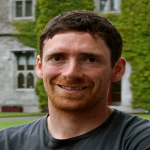 Social media & community
Robert Orzanna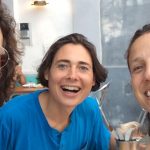 Our Partners
SCORAI collaborates with several organizations. It is a founding member of the North American Roundtable on Sustainable Production and Consumption (NARSPAC) and a member of the New Economy Coalition. International affiliates include SCORAI-Europe and SCORAI-China. SCORAI also contributes to the Global Research Forum on Sustainable Production and Consumption (GRF-SPaC). SCORAI is actively involved in encouraging and facilitating the development of affiliates in other parts of the world (e.g. Israel, Brazil) and engages with the United Nations Environment Agency and its constituent programs.
We are proud partners with:
Our activities
Colloquium on Consumption and Social Change got underway on April 16, 2014, with the first presentation in this year-long discussion on consumption and social change. The series seeks to bring together scholars and practitioners concerned with social change into a sustained and free-flowing interaction that will hopefully generate novel insights, inform policy processes and political activism and contribute to new research directions.
Our networks
Get in touch with one of our regional networks.