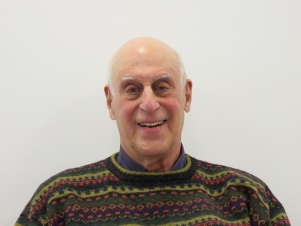 MIT
Dr. John R. Ehrenfeld returned to his alma mater, MIT, in 1985 after a long career in the environmental field, and retired in 2000 as the Director of the MIT Program on Technology, Business, and Environment. Following that, he served until 2009 as Executive Director of the International Society for Industrial Ecology, guiding its development from its founding in 2000.
He is the author of The Right Way to Flourish: Reconnecting with the Real World (2019), Sustainability by Design: A Subversive Strategy for Transforming our Consumer Culture (2008), and Flourish: A Frank Conversion about Sustainability (2013, with Andrew Hoffman).
In October 1999, the World Resources Institute honored him with their first lifetime achievement award for his academic accomplishments in the field of business and environment. He received the Founders' Award for Distinguished Service from the Academy of Management's Organization and Natural Environment Division in August 2000.
He is an editor of the Journal of Industrial Ecology. He holds a B. S. and Sc. D. in Chemical Engineering from MIT, and is author or co-author of over 200 papers, books, reports, and other publications.