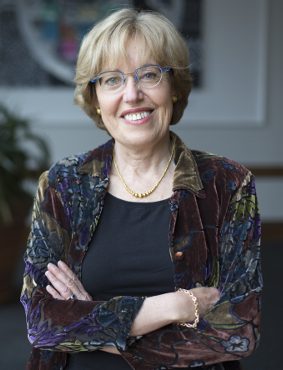 Clark University
Halina Szejnwald Brown is Professor Emerita of Environmental Science and Policy at Clark University, a Fellow at Tellus Institute, and co-founder and board member of Sustainable Consumption Research and Action Initiative (SCORAI).
With a doctoral degree in chemistry and toxicology, during the 1980s she directed the environmental health policy at the Massachusetts Department of Environmental Protection. Brown's research and teaching covered numerous areas: risk assessment of environmental pollutants, environmental health policy, corporate environmental management, sustainability reporting, technological innovation, and socio-technical transitions.
During the past decade she has been investigating the phenomenon of consumer society: its origins, structure, functioning, and politics; and pathways toward more sustainable lifestyles.
Brown is a fellow of the International Society for Risk Analysis, a fellow of the American Association for the Advancement of Science, and a recipient of Lifetime Achievement Award from American Environmental Health and Science Foundation.
Brown is a Chairperson of Citizens Commission on Energy in her home city of Newton, Massachusetts. She authored dozens of articles and four books.